The modern Amazon repricer, powered by AI.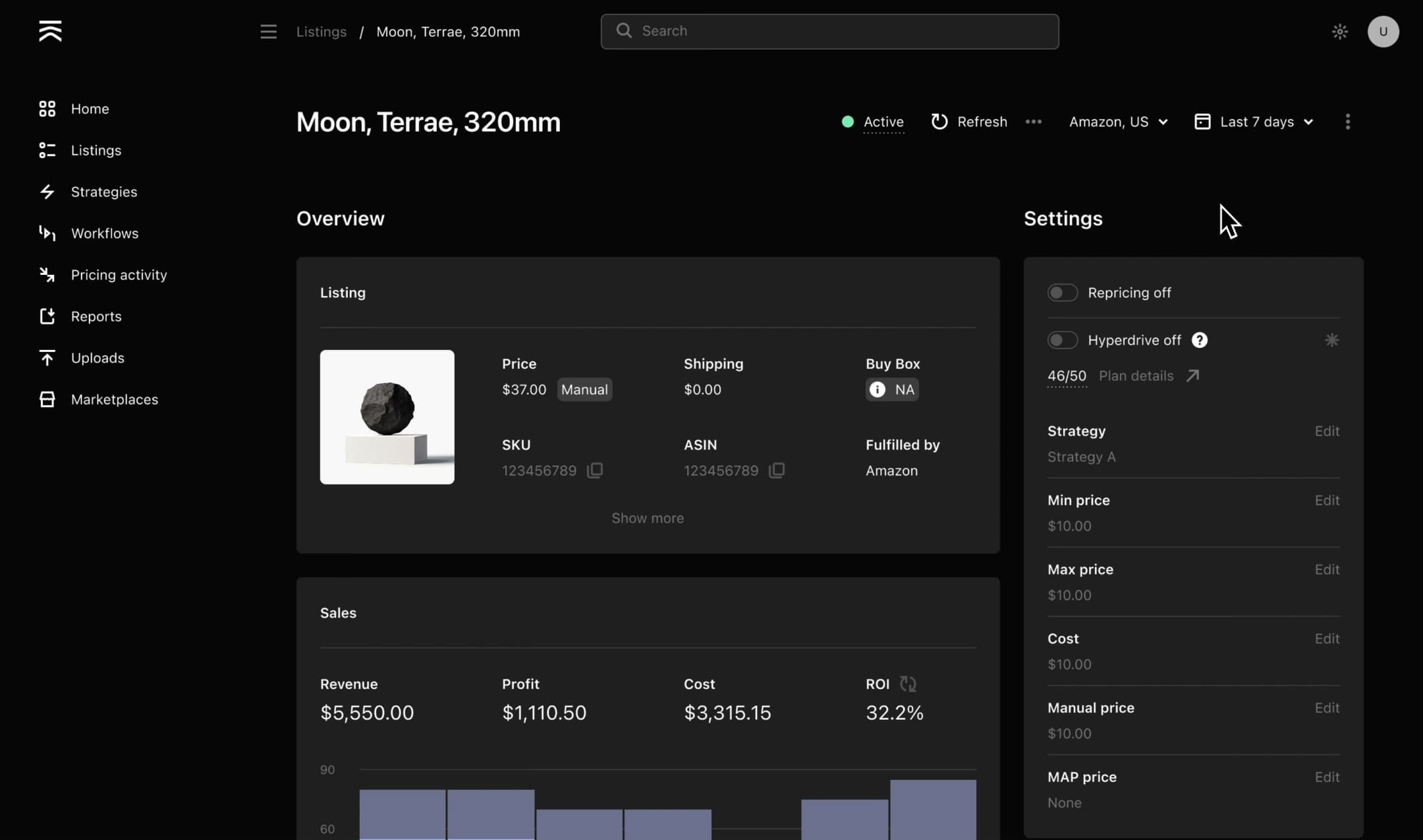 What's new in Aura 1.0
Aura Pro
AI – optimal strategies in real time
Let Aura determine the optimal strategy in real time for any of your listings. No more micro-management of your listings.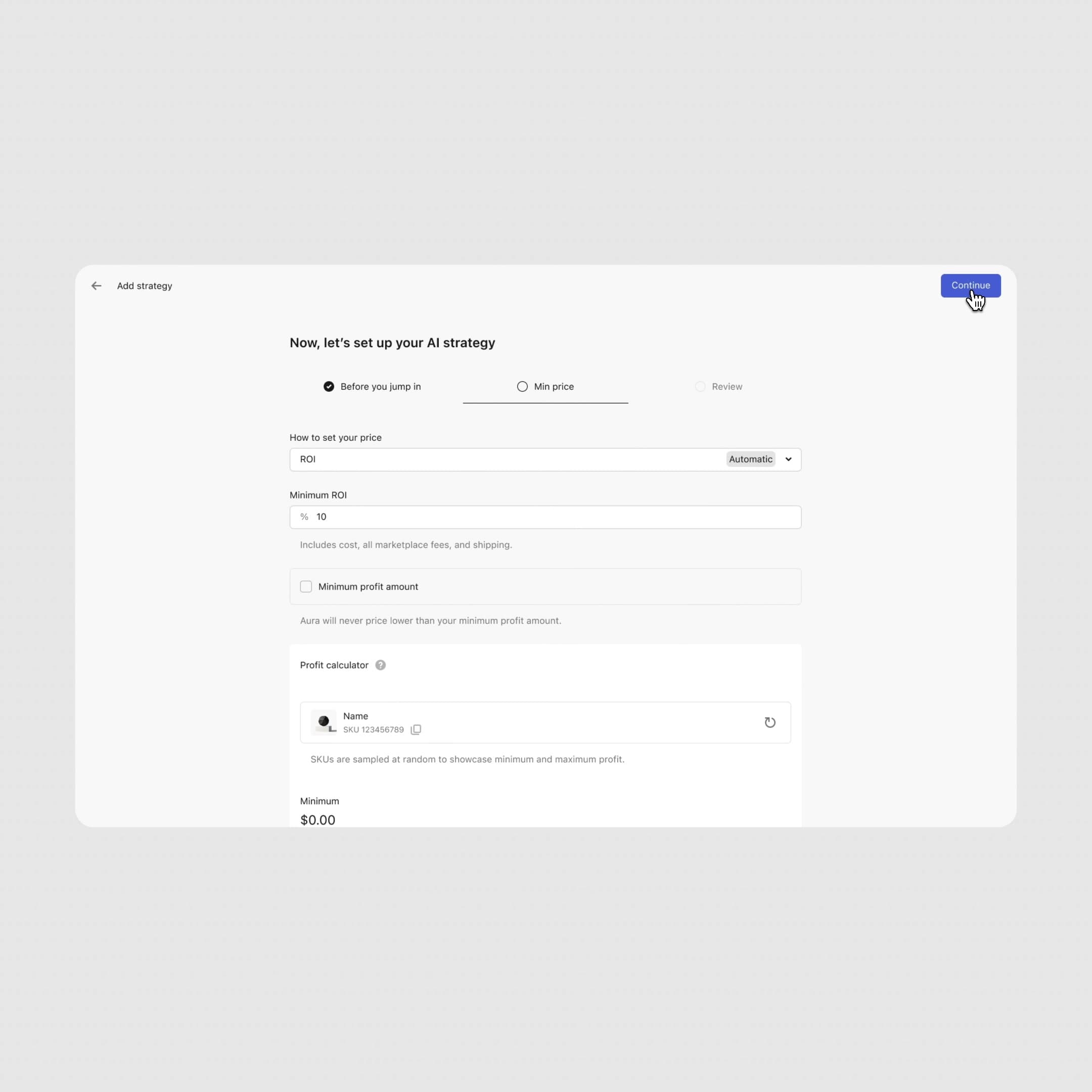 All Aura features
Workflows
Create automated rules to manage your listings.
Pricing activity
See a log of every price update, what happened, and why.
Uploads
Update your listings in bulk using Excel or Sheets.
Auto min/max
Calculate values using ROI, Profit Margin, Fixed Profit, and Profit Floor.
Integrations
Automatically import data like costs from other tools like InventoryLab.
Reports
Export critical data to make better decisions.
Aura support
Support that is never outsourced.
Chat
World-class customer support based in Boston, MA. Chat with our support team 5 days a week from 9 to 5 EST.
Community
Chat with Aura pros around the world 24 hours/7 days a week.
Our customers
"... serious Apple vibes, and I love the simplicity of the AI/Maven strategy ... the AI strategy is so easy and smart and I saw a difference right away as soon as I converted all of my listings to it."
Patricia
"Absolutely love Aura! Literally a game changer for all sellers at any level. They have best customer service EVER... The software is easy to navigate and it keeps getting better…so many reasons to choose Aura!!"
Nesha Howell
"Aura has allowed me to spend time with my children and grow my business from 5k last year to currently 157k just this year... Since having Aura I have been able to expand my catalog and actually increase my roi from 20% to 40%+."
Ashley Carber
"Prior to starting my free trial my sales were abysmal ... the software raised many of my prices without relinquishing the buy box. Within three days running Aura had increased my sales by 200% over the previous 7 days."
John Carter
"Very clean interface, easy to use, love the Al repricing idea, and we definitely see an increase in sales AND margin, which is the main job of a repricer and you guys seem to be crushing it on the functionality front from the data that we have so far."
Roschaad Milner